Ghosts and Goblins in Occoquan, VA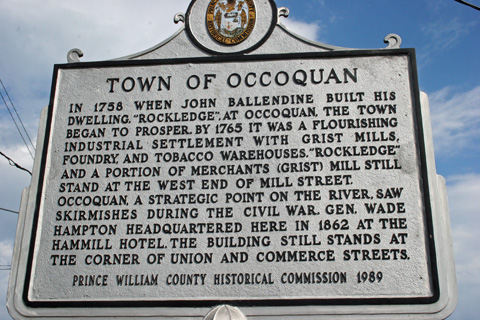 Want to do something different in Prince William County? Visit Occoquan, VA for a fun time. Occoquan is a quaint historical city located off the Occoquan River. Occoquan offers a weekly Farmers' Market and guided Ghost Tours from April to October.

The guided ghost tours are available Friday evenings and Saturday afternoons. Reservations are required in advance, call (703)910-7059 or (571)334-7357 to book your tour. Or visit Polka Dot Divas, 416 Mill Street, Occoquan, VA. The Occoquan Ghost tours last approximately one hour, comfortable shoes are recommended.


Ghost tours not your thing? Here is a list of other Occoquan Events.

Does the process of buying a home have you spooked? Connect with "Your Woodbridge FHA and VA Lender " to guide you carefully through the process.
Contact Markita Aldridge-Woods at (703) 929-2274 or via email for custom tailored mortgage solutions.
Let's stay connected:
Powered by Fairway Independent Mortgage, NMLS#2289, Equal Housing Lender